Reviews
Reviews from: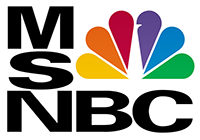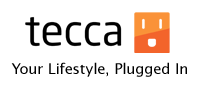 "Although it may not be educational in the grammar-and-algebra sense, this app's focus on hot-button middle school issues like bullying, family conflict, and changing friendships makes it worth checking out." More »
—Laura Selby, MSNBC and tecca
Cybils 2011 Book App Finalist — "This is an app created especially for tweens and young teens. It's a full-color cartoon-illustrated graphic novel with scenarios based on everyday situations many young people encounter such as hanging out with friends and playing sports. It features six characters surviving Milldale Middle School who cope with issues of body image, conflicting emotions, how to be honest with friends, etc. As an app, the format is simple but effective, with easy page-turn swipes and engaging background music and sound effects. An 'i' info button on every page takes you back to a 'table of contents' for easy browsing. Best of all, a simple double-tap enables the reader to zoom in on close-ups of each individual panel on the page along with extra sound effects, the ideal way to 'unpack' all the components of the graphic novel for closer reading or as a prompt for in-depth discussion." More »
—Sylvia Vardell, Judge for Cybils (Children's and Young Adult Bloggers' Literary Awards)

Best Interactive iPad books of 2011 for kids of all ages — "...a print import, and from a great source; Annie Fox knows about tweens, education and parenting like few others in the blogosphere. It's great to use apps to re-tell old stories, or make new stories pop, but it's greater still to make an app that can uplift the spirit. Using graphic novel styling and characters who resemble real middle schoolers, this title will also engage kids on either side of Junior High. There is almost nothing overly digital here, just an opportunity to spark thoughts or a discussion about issues like bullying and self-esteem." More »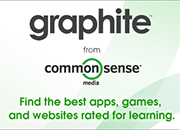 "This compelling graphic novel uses real-life kid language and attitudes to draw tweens and teens into the story. Hand-drawn graphics are charming but grown-up enough to appeal to teens... The authentic peer-to-peer narrative emphasizes tolerance and empathy in a relatable way... Kid-based narrative helps kids feel comfortable considering sensitive issues. Story line emphasizes peer group empathy and tolerance. Kids learn by watching others and reflecting on what they see... A hip, compelling read for tweens and teens looking for guidance and understanding of common social situations." More »
—Leslie Crenna, Graphite from Common Sense Media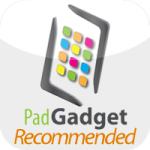 PadGadget Recommended: 5 stars! "We've all been through it. And if we haven't, we will. Middle school is probably the hardest time in a young person's life. You still look like a kid, but feel like you're growing up. Everything changes, voices, bodies, friends, interests. There is no manual for life and no way to prepare for the years between 10 and 13. Middle School Confidential Graphic Novels aren't trying to be that manual, but the stories can help preteens realize that they are not alone. Be Confident in Who You Are deals specifically with the voice in your head that tells you there is something wrong with you and ways to overcome insecurities.
"...Being well past my pre-teen years, I was surprised at how well I could relate to the stories in this graphic novel. I am constantly struggling with 'the Opinionator' in my head, trying to tell me that I'm not good enough for something. The lessons learned in Be Confident in Who You Are may were written for pre-teens, but they are lessons that we can all take to heart.
"What I liked: The stories are easy to connect with. Kids in the middle of coming of age love to reject their parent's advice. This book is more likely to be swallowed by them because it speaks to them on a level they understand without talking down to them.
"What I didn't like: Nothing. The art is great. The background sound effects are clever. The stories are interesting.
"To buy or not to buy: If you have a child between the ages of 10 and 13, this book may just help get them through the roughest years of their young life." More »
—Lory Gil (@Appaholik), PadGadget

Editor's Choice! "My daughter is entering Middle School and it can be intimidating. So I was excited to see Be Confident in Who You Are: Middle School Confidential, a graphic novel turned into an interactive, electronic book, complete with audio and visual effects. There are a variety of topics so a student is likely to find something they can relate to, whether it is bullying, body image, self confidence, etc.
"...I like that the entire novel is focused on a group of kids. There aren't any adults lecturing the kids, nor is there some narrator to 'take you out of the moment.' It's basically kids being kids, with a set of positive messages so they can learn from each other.

"As you prepare for back to school, certainly you should consider flash card apps, math quiz apps, and other apps focused on scholastic lessons, but don't forget the anxiety of going back to school. Middle School Confidential can help with that." More »
—Todd Bernhard, iPhone Life Magazine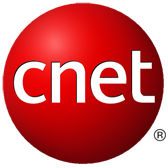 "I had a hard time in middle school. Other kids picked on me, girls ignored me, and many of the friends I'd had in elementary school abandoned me.
"Perhaps reading 'Middle School Confidential 1: Be Confident in Who You Are' would have helped—if only it had been available back then.

"[the app] reads like a nicely illustrated comic book and addresses a number of important tween/teen issues: bullying, body image, problems with friends, peer pressure, and so on.
"I think most kids ages 11 to 14 would benefit from this book's lessons... My 11-year-old daughter, who starts middle school in the fall... gave the app an enthusiastic 'pretty cool!!'" More »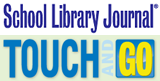 "Through believable scenarios, depicted on colorful panels by illustrator Matt Kindt, the diverse friends interact at school and in their neighborhood helping one another as they confront self-esteem, friendship, and family issues and discuss truth and courage...
"...this is good-quality targeted character education." More »
—Elisabeth LeBris, School Library Journal (SLJ)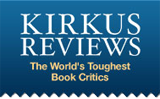 "Traditionally a paper-based series, Middle School Confidential adapts its first graphic novel to the iPad leveraging the device's functionality to infuse a wide variety of sounds, short songs and character voices.
"The app takes advantage of zoom features to take readers through panel by panel, providing a sense of forward motion that synchronizes well with the text's format. Divided into eight chapters, the story introduces relevant teen topics such as body image, self-esteem, popularity and stress through short, everyday interactions among a group of six male and female friends...
"It's a great use of iPad functionality..." More »
"...I only wish Annie Fox had written these fabulous books when I was a middle school counselor earlier in the decade. The series is just that exceptional. It's fun, hip and something youth will relate to. It's also packed with great stories that will guide them to feel better about themselves, think more deeply about problems and understand how to be a friend not only to others but to themselves.
"As a digital book this one is well made, nicely augmented with music and hits just the right note for this age group with its graphic novel style... [the app] includes nice sound effects that are more like a sound track, nicely crafted to match the emotion or activity in each scene.
"Overall, this is a well-developed ebook based on top-notch content that is not only educational but also a fun read. It has great messages about all the issues that make middle school one of the hardest times in life. If you work with youth or have a child in 5-8th grade in particular, share your iPad and this book with them—you'll both feel better after reading it. My highest recommendation! 5 Stars!" More »
—Carisa Kluver, Digital Storytime
The Best Educational iPad Children's Book Apps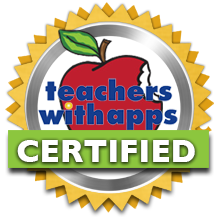 "Be Confident in Who You Are, by Electric Eggplant, is a terrific app geared toward the pre and early teen population. We almost missed the boat on this one, but recently a friend's daughter was checking out the many apps on one of our iPads and this comic style book was by far her favorite of all!
"...The app is designed for the hard-to-reach "tween" age group, reluctant readers, parents, and teachers who use technology in the classroom..." More »
—Anne Rachel, Teachers with Apps

Middle School Reading Category

"Why we love this app: This app is geared towards middle school students, both in its delivery method and its topic. [It] is an app that promotes reading but also addresses important middle school issues such as bullying, body changes and friendships.
"What it teaches and how it works: Geared towards struggling readers, the graphics and accessible topics in the app make it a fun and easy read. Additionally, it's and age appropriate for this unique age group. classroom.
"Why your kid won't be able to put it down: It's relatable, colorful and easy to read—a great app to get kids reading!" More »
Middle School Life Skills Category

"Why we love this app: [It has a] message of self-acceptance that is far too important to ignore. Being a tween is difficult enough; navigating through the emotional minefield of adolescence can be brutal. Middle School Confidential helps tweens navigate those land mines and try to learn from them.
"What it teaches and how it works: ...situations like bullying, self-acceptance, bad friends, peer pressure, and other typical situations challenge the [app's] characters. What makes [Be Confident] unique is its overarching theme of being true to yourself, and responding to tough situations without losing sight of who you are as a person, which can be so difficult for tweens. Coupled with colorful artwork and accompanying music, [Be Confident] is the character education app to have for the Middle School set.
"Why your kid won't be able to put it down: ...best used in a group or therapeutic environment, where there is ample opportunity to reflect, discuss, and problem-sovle each of the vignettes. For any middle schooler, [Be Confident] is definitely a must have app." More »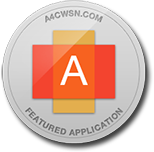 "I don't say this very often about many apps... I actually believe this book app has the power and the possibility to change many lives for the better, so for that reason i think it's absolutely fantastic." More »
Middle School Confidential 1: Be Confident in Who You Are video demo by www.A4CWSN.com on Vimeo.
—Gary James, Apps for Children with Special Needs (A4CWSN)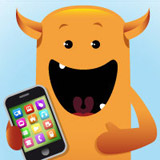 "4 1/2 Stars! Middle School Confidential 1: Be Confident in Who You Are is a graphic novel that gives kids strategies for dealing with the ups and downs (mostly downs actually, but they're all followed by ups) of middle school.
"Why we like it:
As kids swipe their way through the chapters in this award-winning series, the stories really come to life with cartoon-style graphics, interesting transitions, music, and sound effects.
"The story lines will take you right back to those confusing middle school years too. It's got bullies who belittle, a small boy who thinks a girl will never like him, and a chubby girl who feels like she always has to be cheerful so people will like her. Ugh.
"Got a kid going through this stuff? Definitely download this app. Every little bit helps." More »
—Jamie Pearson, Best Kids Apps

"...Be Confident in Who You Are brings to light our appearance, others' opinions of us, losing our temper, standing up for ourselves, making assumptions about people, being stressed, and liking ourselves. The scenarios in the book are the kinds of issues I see in school environments every day.
"[Be Confident] was a huge success in our classroom. I used it every day in order to address real issues that were happening with my students. Often they found it hard to express themselves out loud. In this context, students were given opportunities to express themselves and their opinions and explain why they felt the way they did. It helped to further develop speaking and listening skills, and empathy.
"Overall, [Be Confident] was a great discussion starter and led to further engagement with values, and social and emotional health and wellbeing topics. I believe that this app helps educators and associated professionals to connect with their students in a meaningful and authentic way." More »

"Middle School Confidential 1: Be Confident in Who You Are is a stellar graphic novel app I couldn't wait to get my hands on. It is an engaging comic that brings readers into the lives of middle schoolers who are simply trying to figure things out. Issues such as bullying, blowups, looks, popularity, stress, peer approval etc. are all addressed.
"Not only does this graphic novel address hot-button, relatable issues middle school students face in their daily lives, they also offer strategies for dealing with them.
"It's a great jumping off point for deeper discussion on the issues addressed in the comic. Important language skills/concepts such as perspective taking, foreshadowing, problem solving, can all be targeted.
"Bottom Line: This is app is a gem and worth more then the $2.99 price tag!" More »
—Ms. Sohan, Let's Talk Speech & Language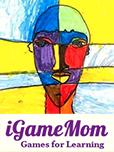 "There are not many apps for tweens and teens. This is one of the good apps that help kids this age to think about their emotions and behavior in new ways and to make more respectful and cooperative choices. I plan to read it with my son." More »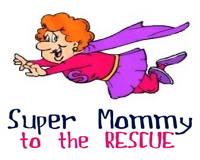 "I was honestly really impressed with Middle School Confidential 1: Be Confident In Who You Are. Reading it took me back in time to how I felt growing up.
"...[in the app] the kids talk about every day issues that kids do face. I like the postiveness that turns around in each chapter. Like for example one girl sturggles with her weight. She had over heard a conversation about her gaining weight. Which upset her. When she gets teased she eats more and gains weight. Well the kids gave her suggestions of exercising, eating better, and loving herself. Loving yourself and treating your body with respect give you a better outlook to like yourself which is a better then putting your self down.
"...I really believe this book can encourage self-confidence in kids. It's so real into what kids can face on a day to day basis. I think it gives them encouragement in a sense too. Very well written book and I really highly recommend it.
"I liked the fact that you also got a chance to meet the characters in the book... The movie like sound effects and sound were fantastic as well." More »
—Stacie Lewin, Super Mommy to the Rescue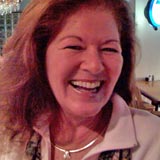 "Be Confident is a fantastic book app for our middle school kids or those preparing to enter middle school. This can be a time that is filled with social pressures and the need to fit in. It demonstrates clearly the hurdles that kids encounter and suggest great ways to overcome them.
I wish these were available when my kids were in school... I was a PTA president and felt strong about the need to help our 5th graders prepare. The most I had was to put together a series of self esteem sessions for them. Now we have these wonderful gifts so easily shared with our kids, parents, caretakers and teachers! I am so grateful!
"This app is a great addition to your kid's toolbox for life!" More »
—Mary Buchanan, BestAppsForKids.org
"Be Confident... by Electric Eggplant is a wonderful story for middle schoolers. This app helps kids learn about self esteem, bullying, stress, peer pressure, and more... it's a wonderful story for any middle schooler but especially helpful for special needs students entering middle school to high school as they face many of the issues brought up in the story.
"I used Be Confident with a group of upper elementary students that I see for pragmatic language skills:
Student Likes:


Laid out in a comic book format.
Talked about things we are interested in not the typical boring
Liked that graphics and sounds

Teacher Likes:

Great layout for the 'Tweens'. Doesn't look like the typical picture book from the elementary school years.
Isn't a 'how to' book with the message delivered by adults. It has kids talking to kids.
Chapter layouts. It allows you break up the material over numerous sessions so the kids can have time to process what they are hearing.
"I would highly recommend this app for middle schoolers to highschool aged children especially with any type of special need or who may be just shy :)" More »
—Mandy Nite, Welcome to their World Apps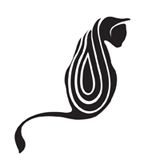 "9 out of 10! A little bit of worldly wisdom is mixed into this kids-only graphic novel from Electric Eggplant. Reworking the first book of the award-winning Middle School Confidential series, this app sets out to prove to kids that there is a way to survive Middle School and the title says it all.
"We meet six friends going through that confusing, extreme and stressful time of live we all have to experience once: Middle School. The app explores how they deal with all the problems it will throw at them — self-esteem issues, bullying, fights with friends, body image and so on.
"While this is an app lending a little bit of advice, it isn't written as some kind of 'how-to' manual. It's just the story of some kids and the little adventures and struggles that make up their day-to-day lives — a much more inviting and readable way to reach out to adolescent readers.
"Artistically, the app is great. Matt Kindt's simple bold illustrations are full of life and movement, with dynamic lines and subtle colours making this graphic novel not only great to look at, but also a lot of fun...
"It's great to see an app that is not only aimed at older kids, but also has real meaning. Be Confident in Who You Are fits the tween stage perfectly, and no doubt many middle school-goers will recognise themselves in its pages." More »
—Mina Dixon, Persian Cat Press

"A valuable book app for tweens and teens...
"There is no other book app like this one in the market right now, as far as I know. And I think it's a very valuable contribution to a target niche that is under-represented in book apps: those aged 10 and over. Because this is the age where internal conflicts really begin, and when frienships and self-identity become more important in the lives of our children. There are few paper books in general that speak to this age group about these topics through characters, even less do it in a graphic novel (comic) format, and none other are available yet as apps." More »
—Allison Pomenta, Curated Book Apps for Kids

"Why AppHipMom loves it: Unique comic book style resource for tweens...
"With the App Store full of book apps for the little ones, this app is a welcome breath of fresh air. Be Confident in Who You Are: Middle School Confidential focuses on the difficult tween years, which as a parent I can sure use all the help I can get...
"Since the app was designed for boys and girls between the ages of 8-14, there is no narrator read aloud option as the app pays respect to the young readers in providing them an easy to read, relatable story with realistic solutions. I like how you can zoom in to each comic strip by double tapping, which may also trigger related sound effects..." More »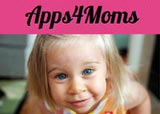 "Jock, Nerd, Goody-Goody, Geek, Freak…recognize your 'classification' in middle school? Middle school can be hard; going through puberty, saying the cool things, looking good. I know from experience that my confidence was wrecked when I was fragile during these times. Kids today experience bullying, jealousy, rumors, drama, etc. on the internet as well. Combat this negativity that is often breeding in middle school with the Be Confident in Who You Are app...
"What I like most about this storybook app is how it's Not a lecture; your child learns successful techniques on how to deal with everyday stressers by learning through the dialogue of the middle school characters in the story. The characters talk how real kids talk, and they are extremely relatable. In fact, I could think of friends of my own in middle school that could have been represented by the personality of the characters. Kids will be entertained reading this storybook app, enjoy the humor, and get the message. I believe high schoolers will benefit a lot from reading the Be Confident app, too. Man, I even felt more empowered just by reading it. We as adults need to be reminded of these things also, especially being mothers. There's a lot of judging, jealousy, and untrue assumptions in our circles of people we encounter day-to-day...
"The Be Confident in Who You Are app is an enjoyable, constructive, and witty app to have in your mom arsenal, as a resource to instill confidence, maturity, and positive thinking in your middle schooler. Highly recommend it. I'll leave you with one of my favorite quotes from the app, 'No one can take away your power without your permission.'" More »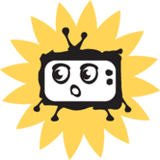 "Granted, there's no magic 'app' to teach empathy and kindness, but there are new media companies like Electric Eggplant creating digital stories to work toward instilling social emotional learning (SEL) early and often.

"Annie Fox's new Are You My Friend? (which just premiered on iBooks for ages 4-8) and Middle School Confidential 1: Be Confident in Who You Are (an anti-bullying series now on the iPad) begin to lay the groundwork for digital citizenship by taking a holistic approach at increasingly early ages to seed social emotional learning through interactive play." More »

—Amy Jussel, Founder, Executive Director, Shaping Youth

Editor's Choice — 5/5 stars! This beautifully illustrated app for middle school students helps kids navigate the common issues of growing up and dealing with other kids and yourself. Issues include self esteem, teasing, bullying, peer pressure, stress and insecurity. It's just a wonderful app with a style and tone that will appeal to tweens, teens and parents.

"The graphic novel style makes is a fun and easy read and the diverse use of characters make it relate-able to many different kinds of kids. Bravo!" More »

—Lesley Taylor, Best Apps for Kids


"The author, Annie Fox, has over 30 years of experience in teaching and writing for kids... The book showcases Annie's expertise through her credibility and real life experiences...
"Young teens are surrounded by negative voices that affect them emotionally and developmentally. Bullying has hit the headlines, whether it is on the bus or virtually through cyberspace. It is important for young people to have influences that reinforce positive thinking and behavior. For those schools that are using the iPad in the classroom, I hope this book is part of their curriculum.
"For parents, this is a great way to encourage positive use of technology and healthy 'screen time.' Be Confident In Who You Are is another great app which balances education and fun on the iPad. 4 1/2 Stars!" More »
—Sue Megrund, AppAdvice
also on Sue's Technopink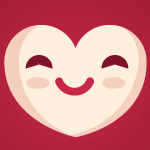 "Be Confident in Who You Are is a must buy for parents and teachers who would like to reach out to teens, communicate with them, and ultimately help them grow into more confident and happy individuals.
"...The accompanying music and sounds in each frame is also appropriate and works with the overall storyline. I especially love the main soundtrack of the book because it's very appropriate and sounds like something that will get you excited about the whole book.
"This app isn't your typical educational app but it's something that will help teens understand the challenges they face in their everyday lives. I believe teens will thank their parents or teachers if they give them a chance to read this.
"This app is also a starting point for parents to engage in dialogues with their kids to get to know them better and help them with their daily challenges...
"Be Confident... is essential for every teen and even adults. The story might be set in middle school, but the message of the stories are applicable to everyone's daily life." More »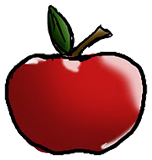 "I am a huge comic book fan. I created a graphic novel course in my high school because I knew there were a number of students in my school that were reading these types of stories and I wanted to help them get the most out of their reading... One graphic novel, Middle School Confidential, does an excellent job of telling an important story for students in Middle School.
"Each chapter is about certain part of growing up that all of us had to deal with at some point. Self image is a big one in those pre-teen/early teen years and I like the way this story addressed these issues... Whether it is about making assumptions, freaking out at friends, dealing with stress and the other issues kids deal with daily, this graphic novel does an excellent job of walking the reader through these situations.
"One of my final take-aways from reading this graphic novel is that this should not be just given to kids to read. This is something that should be read WITH kids. These short stories are a great jumping off point for deeper discussions. That's what I like most about the app. It allows for more conversation and that is what some kids need most of all..." More »
—Nicholas Provenzano/The Nerdy Teacher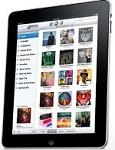 "Remember middle school? With all the insecurities, self doubt and feelings associated with 6th, 7th and 8th grade? Rather not? We have all been, and lived through it… but when you are smack in the middle of it life seems bleak.
"...This graphic novel is sure to hit the right chord with tweens! It incorporatates their music, dance and of course, problems unique to their age group.
"Annie and David Fox, along with Free Spirit Publishing bring quality content to your iPad in a genre that appeals to its audience! We look forward to seeing even more great content from this talented team in the future! In the meantime, you are going to be glad you got the Be Confident in Who You Are iPad app for YOUR middle school kids!" More »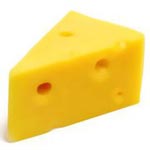 "...The illustrations are fantastic: page design, panels and close-ups all serve the story well... This book communicates positive coping skills without preaching.
"Given great content, readability and execution, Be Confident in Who You Are certainly sets the bar high for adapted graphic novels...
"The primary value of this series on the iPad lies in its easy availability to readers. It's much easier to download an app than it is to search out a paper copy. By wrapping the advice in an intriguing comic book package and offering it on a cool platform, Middle School Confidential is sure to reach its intended audience.
"Highly recommended. Exceptional quality, art and advice for navigating the awkward years." More »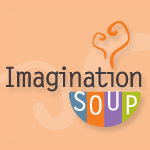 "Best Children's Books for the iPad: After trying out many eBooks on the iPad, I'm convinced that eBooks count as valid reading material. At the moment, there are many great books for young children but the selection dwindles for the tweens and teenagers. But I'm sure that will change soon as more people adopt the technology...
"Best Tween and Teen iPad Books, My favorite: Be Confident in Who You Are — Please buy this book for your tween — it's really helpful and engaging. It's realistic and shows how kids can navigate through the issues of middle school. I love books that are also teaching tools like this one." More »
—Melissa Taylor, Imagination Soup


"The graphic novel format and zoom capabilities for frame-by-frame reading has complete kid-appeal." More »
—Bianca Schulze, The Children's Book Review


"Just as so many subjects in 'real school,' the preponderance of educational apps help teach the ABCs and 123s, as opposed to addressing emotional development in any way. Enter Be Confident In Who You Are, an eight-chapter graphic novel that deals with several important topics such as bullying, friendship, stress and body image.
"The app presents a number of very critical, but oft-neglected concepts. The perception, I believe, is that the sex/drugs talks are the ones to worry about for parents with children in this age range, but I think a bullying talk is of equal importance.
"There is also a section just for information about the characters and their specific concerns.
"There are thousands of apps teaching reading and math but not many developers are taking a shot at this kind of delicate, but extremely important material. I recommend Be Confident as sit-down-together reading if your children are within the suggested age range (8-14), and I especially recommend it for the 8-10 age-range, before a lot of that dreadful teen angst starts to creep in. 4 Stars!" More »
—Ron Engel, Smart Apps for Kids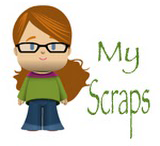 "Are your kids in school? elementary? middle? high? Then you are probably well aware that there is a lot of attention paid to bullying... so when I had the opportunity to review Annie Fox's first iPad app for 8- 14-year-olds,'Middle School Confidential 1: Be Confident in Who You Are' — I jumped at the chance.
"I gave the app to [my 10-year-old son]. I didn't look at it first — I wanted his impressions without any input from me.
'Mom, this is awesome.'
'I really like this story.'
'The pictures are really cool.'
'Mom, can I check out that App on your iPad again?'
"This sounds good right? I'd better check it out myself. It's got catchy music that plays and it's easy to operate. The graphics are modern and appealing to the eye . . . the content . . . RIGHT ON TARGET !
"I am impressed with this graphic novel and the appeal to kids in the tween/middle school years... I am constantly amazed at the new and inventive ways people are coming [up] with to teach our children." More »

"...[Be Confident] does a terrific job addressing the uniquely complicated struggles about friendships, bullies, self-image, popularity and more that this age group faces every day.
"The novel is smartly written and told from the point of view of six friends who help support each other through Middle School. The graphic novel format definitely appeals to my kids and it's very well suited for the iPad...
"...I'm very impressed with how it's been translated to the iPad and I'm looking forward (fingers crossed!) to seeing more books from the series in the App Store soon. I think they'll be a wonderful resource to this tricky, in-between age group." More »
—Heather Leister, The iPhone Mom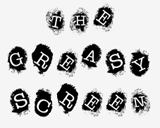 "Middle school… what a wonderful time, no? Suddenly your once peaceful world filled with playgrounds and playdates is transformed into stress over clothes and being cool. This [app] tackles many pressing issues for today's tweens, including body image, self-esteem, and peer pressure, and presents them from a middle schooler's point of view. It'd be hard to find a reader who has not dealt with at least one of the subjects at hand. I personally connected to the chapter dealing with an overweight girl, and another showing someone lose their temper at an annoying friend...
"...I felt the content was helpful and appropriate without being dorky (as many educational mediums tend to be). Be Confident in Who You Are ends with a terrific message that I think readers of every age can take to heart — 'There is only one way to be like them. There are a zillion ways to be like you.'" More »
—Crystal Mack, The Greasy Screen


"Very good easy to read comic style book where kids going to middle school could benifit from. It addresses a number of important issues: body image, self esteem, bullying, problems with friends, etc." More »
—Yolanda van Zuijlen, iPad Apps 4 Kids

"The first thing I notice when I first read the book were the sounds... There are scenes in the book that take place outside and as you read you continue to hear birds or the wind, children playing and at times even music... I found that it helped me focus more on what I was reading, almost like being there.
"...I think the scenarios relate well to real situations that tweens like myself find ourselves in each day... the situations are real and we do face them. Being able to read it like this is a nice way to us thinking about it.
"Another nice feature that stands out, is that at the end of the book there are descriptions about each of the characters. What they like and don't like, what kind of person they are. After reading these I read it over again right away. It's interesting how it completes the story more.
"Overall, it's a great app and highly recommended. I've read it about 6 times now and each time I pick up something new." More »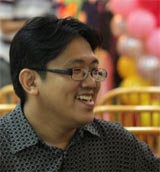 "I'm pretty sure you've seen a lot of comic books (or graphic novels) apps on the iPad these days. But, I can assure you that Be Confident in Who You Are is not your everyday interactive graphic novel. And depending on who you are, you can find this iPad app to be a great value to you or your loved ones.
"...this story is wonderfully illustrated and carefully designed as an interactive iPad app... From the technical perspective, I think this app is thoughtfully designed for maximum reading experience.
"But the real value of this app is not in its tech-savviness, rather in its storyline and how it's able to resonate with our kids and remind them to be confident in who they are. There's no better way in getting a teen's attention than to be empathic with their struggling minds. Teens are exposed to new challenges everyday in school and in their environment. Getting an inspiring story like this into their hands can have a great impact on a teen's life.
"...Using the iPad as a medium to speak to young kids are very valuable, especially for parents. If you're a parent or if you have friends/family who are struggling with their kids, there's no better gift than this app. Get it now and spread the word. You'll never know how great the impact you're making." More »

"Middle school is tough for a variety of reasons, but the most difficult have everything to do with how kids feel about themselves... This is one of the neatest book apps I've seen for middle grade readers... the graphics alone were brilliant! In addition to that the app is packed full of sound effects... which made you feel as if you were 'watching' a book unfold before your eyes. Just gorgeous!
"...The message it provides kids is exactly what they need at this very difficult age. From outside influences to inner voices, there's constantly someone nipping at your heels during that time of life. Not only that, but it's a time when many of our own confidence characteristics are developed and as such it's important to address them in whatever way possible. Be Confident In Who You Are is perfect at that stage of life when you're adjusting between elementary and high school ages, making that transition even that much easier.
"Confidence building and individuality supporting at its finest." More »
—Danielle Smith, There's a Book


"Looks like Annie knows middle school students in and out... My son thoroughly enjoyed the book. I don't think he would have read if it came from his school or from myself. Since it is on the iPad, that cool factor helped him to read the entire story and he was able to relate the story to his current middle school. The story is so real—kids can relate to the characters instantly and that keeps them reading it to the end.

"...The key message my son told me after reading this is 'Don't bully yourself.' This is same as the good old "have self confidence" but for the new generation... This is also a very nice book for kids with special needs and Asperger's, as it will teach the students they are not alone." More »
—Siva, Technology in Special Education


"Encouraging self-confidence and self-acceptance in our teens and tweens is probably one of the greatest challenges we face as parents and teachers. Parents often feel helpless when a child is struggling with insecurity. Educators recognize that students need to feel safe and secure in order for real learning to take place. But in spite of our best efforts, elementary and middle school students are regularly faced with bullying, peer pressure, and self-doubt. Middle School Confidential 1: Be Confident in Who You Are, is a wonderful new app for the iPad that offers a fun, fresh approach to addressing these difficult issues with children ages 8-14...
"...I really appreciate the digital format of this graphic novel. Each page is a joy to explore.
"...This app does for our kids just what moms do all the time. We hide the spinach in the spaghetti sauce, we cover the broccoli in cheese, and now we can broach difficult subjects with our teens and tweens using engaging characters, fun sound effects, stunning illustrations, and the iPad. How cool is that?" More »
—Mindy Douglas, Software Smoothie


"Middle School Confidential 1: Be Confident in Who You Are is a book app about about a group of friends who help bolster one anothers self-esteem in the face of teasing, bullying, or mere self-doubt.
"[Be Confident] speaks to kids who are at a really rough age, and reminds them to take pride in their own talents and not to let peer pressure (even the unspoken kind) get them down. There are probably plenty of tweens out there who could genuinely be helped by such reminders. This app is sleek and well-designed. Since this very positive message is delivered in what is considered to be a cool medium — a graphic novel — it's a great way to get to the targeted audience. 4 Stars!" More »
—Christopher Healy, Common Sense Media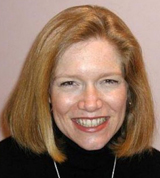 "If you could wave a magic wand and give your middle school child one gift, what would that gift be? Straight A's? Popularity? Success at sports? Freedom from stress, bullying, or embarrassment?
"...What I would wish for is my children to have self confidence. To be secure in the knowledge that they can handle whatever life throws at them... wouldn't it be great to speed that process along? ...I can recommend an iPad app that plants the seeds of self confidence in your child.
"The goal of this app is to raise the self confidence of middle school students in a fun and interactive way. This app teaches kids how to deal with teasing, bullying, peer pressure, insecurities and many other challenges that adolescents face. From the evaluation of the app by me and several middle school students, this app definitely achieves this goal.
"If you are a parent to a middle school student or a middle school guidance counselor and have an iPad, then this is a useful and entertaining app. Most likely, you won't have any trouble getting your child to use this app. The message that the app delivers is one I think every parent would like to instill in their child. What better way to teach the lessons of confidence than through a fun and effective iPad app?" More »
—Carolyn Nicander Mohr, The Wonder of Tech
Bringing the wonder of personal technology to you!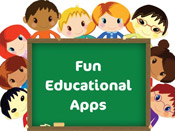 "Lack of confidence among teens and tweens is a real issue and sometimes they just don't know how to approach the problem. At school they can be facing serious problems with bullies, threats, friendship and not knowing how to tackle the situation. Be Confident in Who You Are is a top book app based on the award winning Middle School Confidential series...
"What the app offers is a way for teens and tweens to learn about ways to confront problems... The message is clear, by sharing and communicating problems you can find solutions. It is not an easy world and this comic book app is a start to pass on the message that sharing and communicating is the beginning to a solution.
"The best comment comes from my son (12 years) after reading Be Confident:
'Mom this is a really great app. I liked it a lot and I think it can help kids in life like standing up for yourself and to never give up.'
"Well if all kids can get this message, then it is definitely an app you want your tweens and teen to have." More »
—Nathalie van Ee, Fun Educational Apps
Discover the Best iPhone, iPod touch and iPad Apps for Kids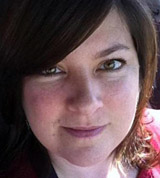 "Along with pointing out products and media messages that parents, tweens, and teens may want to avoid, I love to share exciting new products that promote positive messages for children.
"[Be Confident] is a graphic novel application that allows kids to work through common issues that arise in middle school, practicing and building their problem-solving skills... The beautiful graphics are fantastic on the iPad, it's fun and engaging, and the message is an important one for all young people. For less than $5, you can't beat that!" More »
—Dr. Jennifer Shewmaker, Ph.D, Don't Conform Transform
Professor of Psychology, Abilene Christian University

"[Be Confident] is so much more than just a story that you read. It's informational, yet fun, that children of all ages from late elementary to high school will be able to relate too.
"While exploring with this application, I could envision so many ways to integrate it at home and at school. Sure, you could just hand your iPad over to your student/child(ren) and tell them to go read. But how is that effective for someone that is struggling with an emotional issue? Within my school, grades 3-5, we have a weekly rotation of technology, guidance and wellness. This book series would most certainly fit our current curriculum and needs of our students.
"...If the use of a user friendly, entertaining, easy to read app can challenge our children to think about their emotions and behaviors in different ways….then Applicable2U says go for it!! Whether you have a son/daughter or you are their educator, Be Confident in Who You Are is applicable to you!" More »
—Andrea Gardner, Applicable2U
Elementary and middle school teacher and certified Smartboard trainer
"Self esteem in kids has always been a widely spotlighted issue, and the square aim of Be Confident is to help kids stand up to negative pressures, whether it's bullying or just self-doubt. The app itself is an eComic modeled after the Middle School Confidential motivational book series; not only does it faithfully reproduce the paperback on the iPad, but it also adds an entire layer of immersive soundscapes that take full advantage of the iPad's offerings as a comic platform!
"Be Confident uses well-plotted sound effects and ambient noise to make the comic come to life on the iPad. Rather than making a comic designed to be read simply off the iPad screen like any normal page, creators Electric Eggplant turned it into a cinematic experience fully utilizing iPad capabilities such as sound and animation." More »
—Hetal Bhatt, Ansca Mobile
Makers of the Corona SDK for iOS and Android development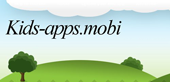 "I usually receive a lot of funny, entertaining apps for small children but from time to time something serious comes up which reminds me that iPads, iPods and iPhones are a powerful tool that can change our life from childhood till we die.
"...It teaches children how to confront problems that they meet with every day and it's doing this by speaking their language, describing their world from the inside and sharing their thoughts and solutions.
"...[The characters] are ordinary boys and girls who are trying to be perfect in other people's eyes only to find out that it's never good enough – but who discover that being yourself, loving who you are, knowing your real value and be a real friend is what matters in life. Readers will identify with them and their actions, learning from them and adopting their solutions to these common problems." More »
—Lucica Ibanescu, Kids Apps Mobi
A collection of iPhone and iPad educational apps for kids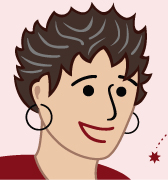 "When my son was in his tween years, I remember one of my friends describing middle school as 'that place they send kids while they're trying to figure out who they are.' This age can really be rough on everybody—and there are non-trivial issues kids have to deal with. A refreshing new app by Electric Eggplant is designed to address many of these topics... Issues like bullying, self-esteem, body image and fitting in are handled in a sensitive but authentic way with no condescension.
"The characters are a group of friends in middle school, and the story follows their interactions with each other. The situations shown in the app rang true to me, and the artwork should appeal to tweens/early teens. At the end of each chapter the main point is repeated, but somehow an appropriate balance is achieved, so it never seems heavy-handed. This app is the first in a series, and if the next installments are as good as the first, I'd recommend Middle School Confidential as a great resource for both kids and their parents...
"My daughters are just entering elementary school, and I admit I look upon their passage into middle school with trepidation. Apps like Be Confident will make the journey a little easier!" More »
—Brooks Jones, Sparks blog
Children's book writer/illustrator

"A social message packed in a multimedia experience. [The team of Annie Fox, Matt Kindt, and David Fox] is such a lovely combination that it creates nothing short of a wonder. Be Confident is drawn and painted by hand (watercolours) and ... appeals to me personally, it is light and helps to retain the information. The Comic book App ... has two modes, one where the entire page is presented or the panel by panel zoomed in view. At either view, the text is crisp and readable. The structure of the comic book is well balanced, the story line revolves around a group of 6 kids each with their own issues. I actually spend time reading through the entire book, it does not really matter about the role that I have in life at this moment. It serves to educate the reader, mostly things that we would know, but sometimes it helps to understand how to deal with anyone that would be undergoing any such issues." More »
—ReviewMe — Oz-Apps.com — @whatsin4me
"Through the Middle School Confidential characters, Annie Fox addresses some common 'tween issues with succinct tips on how to deal with them. The graphic novel format makes for a fun and easy read."
—Liz Griffiths, M.A. Developmental Psychology
"I like the characters because they aren't all goody-two-shoes happy people. They're very realistic and easy to relate to."
—Zelly R, Middle School Student
"I would rate this series 5 stars because of all of the rich details and effort Annie Fox puts into these MSC books and apps. In the series there will be situations where the kids have a big problem that they can't face, and they might decide to give up. But Mateo, my favorite character, will not give up no matter how hard the situation is. I think that kids can learn a lesson from that. In the first app/book in the series, Mateo dances in a talent show, but bullies decided to unplug the boom box. But Mateo didn't care, and still kept dancing. I think kids can learn to not give up from that.
"Tweens (who might hate reading books) would like them in an interactive app version, then they might be more interested in reading. I also think they would like the MSC series because 1) They can learn valuable lessons from them, and 2) There are problems at school the readers might face that the characters face, and the readers can learn how to deal with their problems. I would recommend this series to everyone.
"Buy these apps/books for your kids as soon as possible!"
—Yisroel Meir Simon, age 13