Reviews
Reviews from:
The Digital Media Diet—2014 Best of the Best: Top Five Book Apps for Engaging Older Readers
"Families are a sticky issue for teens and tweens; they need their parents' support but also want to become independent, with their own identities. Annie Fox's third title in the Middle School Confidential series, What's Up with My Family?, brings these topics home for young readers in a way that is hip and refreshing, even for adults reading along. With artwork from Matt Kindt, she captures the essence of adolescent angst without talking down to kids, exploring the richness of their emotional lives. Kindt's illustrations are gorgeous, high resolution and shown either as a full page spread or by individual cells that pace reading perfectly. The dialogue is also well-crafted and believable, coming out of the mouths of a diverse group of teens and adults that most of us can relate to from our own lives.
"Fox covers issues that range from over-protective parents to abandonment and loss deftly in this graphic novel for readers 10 and up, based on the print title from Free Spirit Publishing. The series has made the digital transition beautifully, with enhancements from developer Electric Eggplant. Each page is enriched with subtle background sounds and music that match the mood of the story perfectly, much like the music in a movie makes a scene come alive. A must-download for any digital library for 4th through 9th graders, this app series gives youth stories they can relate to with healthy messages about resolving problems, expressing feelings and understanding relationship issues.
"Ultimately, What's Up with My Family? is a book app with brilliant storytelling, movie-quality sound effects and seamlessly integrated features. Electric Eggplant has set the gold standard for presenting graphic novels in the digital realm. My highest recommendation! 5 Stars!" More »
—Carisa Kluver, Digital Storytime
Best Kids Book Apps
Children's Technology Review Editor's Choice Award
"Third in a series, this 38-page (screen) graphic novel once again mixes a meaningful middle school theme with an innovative touch-screen presentation...
"We liked how you quickly jump between the panels, zooming in and out of of an illustration with a quick double tap. While the text is not narrated, each scene is illustrated by subtle background sounds."
Winner of the 2015 Editor's Choice Award for Excellence in Design More (subscription required) »
—Warren Buckleitner, Children's Technology Review


"Tweens and teens will be drawn to the easy-to-read graphic-novel style, and most will find at least one family relationship relatable. The watercolor illustrations are lovely but 'cool' enough to be inviting to a tween audience. There's no option to have the text read aloud, which may limit the enjoyment of kids with special needs, but sound effects add to the mood of the stories, giving insight into characters' feelings.
"The takeaway message is that no one's perfect—not certain family type, not parents, not kids—but that we can all work on getting along better with those we love. The characters are diverse, as are the family types—from single-parent families and blended families to large, extended families and two-parent families—which may help kids accept their own families, whatever they may be like, as 'normal.' 4 Stars!" More »
—Amanda Bindel, Common Sense Media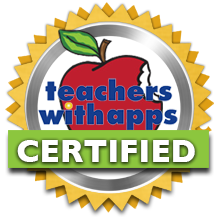 "...a perfect addition to the previous two Middle School Confidential graphic novel apps...
"The interactive quizzes give the app more validity and are a perfect tool to explore family situations and learn from the character's experiences. Great for opening up channels of communication and gives real affirmation to kids that everyone's family is different. Perfect for the home or school setting. Pass the word, this app is spot-on in helping this age group and their families deal with tough times! Share this app with teachers, school counselors, administration, the PTA or PTO, and other parents who have tweens or teens." More »
"There is a lot of even-keel advice doled out in these stories and quizzes. Many times the app suggests talking things out; so this app might be the springboard families need to clear the air on various family issues... the dialogue is powerful and genuine, making Middle School Confidential 3 a captivating read.
"Best For: Middle School Confidential 3 is an excellent choice for all tweens and teens to explore. If your child is in the target age of 8-14, download this app. You and your child will both benefit. 4.5/5" More »
—Jinny Gudmundsen, Tech with Kids

"Families can be wonderfully complicated. My Family offers understanding and validation for young people and a roadway to conversation with friends, teachers, counselors and family members."
—Jackie Bryla, SLPA
Founder
act - apps consulting and training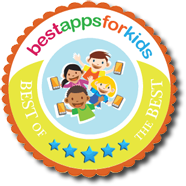 "Best of the Best — 5/5 stars! [MSC3] makes an outstanding addition to an already excellent series. Companion materials and printed books will make it an ideal addition to many youth programs.
"The graphic novel format of this app will entice even reluctant readers to use it. The illustrations are clear, colorful and age-appropriate. The background music is at a good level, and the additional sound effects add to the story.
"This app is an extremely good value... the information provided is excellent, and it is presented in an easily-digestible format. Every student in preteen and young teen years needs this information, and it's refreshing to find such sound teaching in such a student-friendly format." More »
—Sandra Fleming, Best Apps for Kids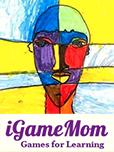 "I like the [Middle School Confidential] series very much. It is so practical that all the situations in the story are from real life. Kids can easily relate to the characters in the story from their own experience.
"What's Up with My Family? is a very helpful book for any kid who is in the tween and teen stage. No matter [if] they have any issues with family or not, it is a good book for them to understand the family dynamic and to appreciate family more." More »
[Review is in English and German]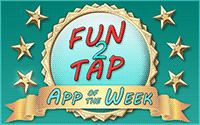 "5/5 Stars plus App of the Week! The pre-teen and teenage years can be the most challenging times of our kids' lives... It can be very frustrating on both sides, and everybody concerned could use some help navigating these rough waters... Fortunately, Middle School Confidential has many of the answers...
"[It] is a valuable app for kids and parents alike. Since they tend to look at things from totally opposite perspectives, this is a great way for both groups to get a bit of insight into how 'the other half' thinks. Sometimes parents need some gentle reminders about what it was like to be young, and kids need to know why parents say and do the things they do. If the communication channels are blocked, this app could go a long way towards opening them up again." More »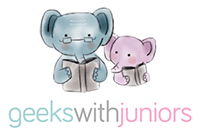 "[The Middle School Confidential apps] include thought-provoking stories designed to help teens, parents, teachers, and counselors resolve these issues... a great graphic novel for young teenagers who may need help in resolving their family issues. The book features six different thought-provoking stories that are easy to relate to. With interactive quizzes and personality surveys at the end of each chapter, the book can serve as a great discussion tool for parents, teachers and counselors." More »
—Eric Pramono, Geeks With Juniors

"What a wonderful app for teenagers to explore family relationships and issues! Presented in enticing comic book form, your child can learn about dealing with and understanding family members and problems in family relationships... I heartily recommend this for the middle school population and will be using it in my social groups! This is a sure-fire winner!" More »
—Helen Wagner, SLP, reviewing on AppyMall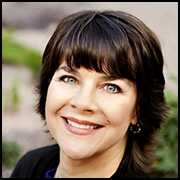 "Middle School Confidential 3: What's Up with My Family? is a masterpiece, I totally love it! Annie Fox and Electric Eggplant have hit this one out of the park! The content, graphics and sound are such a great combination, and the quizzes are fantastic. I love Annie's realistic feedback, such as when indicating that YES, a parent may be overprotective. I really could not put/shut it down until the end! My Family is dynamic, engaging, with realistic multi-cultural breadth. With great real-life tween sound effects, realistic family situations and attention-fixing interface, What's Up with My Family? is a home run!"
—Beth Onufrak Ph.D., Clinical Child Psychologist, DrBethKids.com