Credits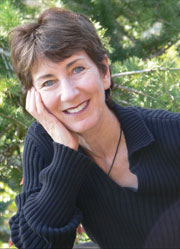 Annie Fox, M.Ed., has been teaching, writing and creating innovative content for kids for over 40 years. She's particularly proud of The InSite—a teen Web site she created and designed to help young people with the challenges we all face growing up. Since 1997 and with no end in sight, she's been answering online questions (as Hey Terra!) from tweens, teens and parents around the world. Annie's award-winning books include: The Teen Survival Guide to Dating and Relating, Too Stressed to Think? and the Middle School Confidential™ series, and the acclaimed parenting book, Teaching Kids to Be Good People. Her latest title, The Girls' Friendship Q&A Book will be available Fall 2014. She is the founder of the anti-bullying forum Cruel's Not Cool (CruelsNotCool.org) and the host of the popular podcast Family Confidential: Secrets of Successful Parenting (FamilyConfidential.com), also available through iTunes.
When not answering Hey Terra! letters, speaking at conferences, schools and PTA events, Annie enjoys yoga, meditation, making bagels, hiking, and, most of all, spending time with her husband David, their grown children, and Gracie the dog. You can contact Annie through AnnieFox.com.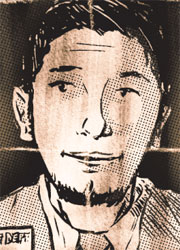 Matt Kindt was born in 1973 to a pair of artistically supportive parents. Living briefly in New York, Matt has spent most of his years in the Midwest, and the last 15 years in Webster Groves, Missouri, a suburb of St. Louis. In middle school, he would often create mini-comics featuring the teachers, to the delight of his fellow classmates. Matt is the Harvey Award–winning writer and artist of the graphic novels Super Spy and 2 Sisters and co-creator of the Pistolwhip series. He has been nominated for four Eisner Awards and three Harvey Awards. In addition to graphic novels, Matt also works as a freelance illustrator and graphic designer. When he is not working, Matt enjoys long trips to the playground with his wife and daughter. You can reach Matt at MattKindt.com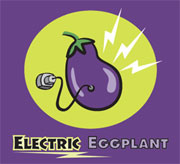 Founded in 1992 by David and Annie Fox, Electric Eggplant has been on the forefront of multimedia design and production. But the Foxes' involvement in multimedia goes back a lot further. In their years of marriage, they've partnered on dozens of ground-breaking projects, including co-founding the Marin Computer Center (1977)—the world's first public-access microcomputer center. They've also co-produced two award-winning children. The Foxes have consistently garnered kudos for their work on games, educational software, Web design, Emotional Intelligence content,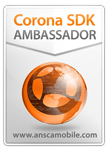 online communities, as well as books for kids, tweens, and teens. David began his career in game design in 1982 as employee #3 at Lucasfilm Games (LucasArts). During his 10 years, there David's credits included groundbreaking titles like Rescue on Fractalus!, Zak McKracken and the Alien Mindbenders, and Indiana Jones and the Last Crusade (the Graphic Adventure). His latest game is Rube Works: The Official Rube Goldberg Invention Game for iOS, Android, Windows, Mac, and Linux. Annie has co-designed many award-winning games for children, including the initial titles for Humongous Entertainment (Putt-Putt), Madeline, and Mr. Potato Head Saves Veggie Valley.
What's Up with My Family? is Electric Eggplant's third Middle School Confidential™ graphic novel app. The first two apps in the series, Be Confident in Who You Are and Real Friends vs. the Other Kindhave earned the highest praise from kids, parents, and educators. For the younger set, Electric Eggplant produces the Raymond and Sheila series (print, Kindle, iBook), written by Annie Fox and illustrated by Eli Noyes, and People Are Like Lollipops (print, Kindle, iBook) written by Annie Fox and illustrated by Brian Narelle.

Electric Eggplant on Google+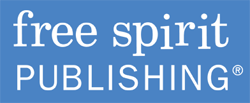 Based in Minneapolis, Minnesota, Free Spirit Publishing® is the leading publisher of learning tools that support young people's social-emotional health and educational needs. Free Spirit's mission is to help children and teens think for themselves, succeed in life, and make a difference in the world. Free Spirit was founded by Judy Galbraith, a former classroom teacher and gifted-education specialist, who remembers looking in vain for kid-friendly information that addressed the real-life issues her students faced. In 1983, she made a decision to begin filling that void, starting her own company to offer accessible, contemporary books to help young people develop socially, emotionally, and intellectually. More than two decades later, Free Spirit Publishing continues to be the leader in Self-Help for Kids® and Self-Help for Teens®, building its list from just a few titles to over 300 award-winning books and products, with new titles being published every year.
About the Sound Designer (basound.com)
With close to 20 years of game audio experience, Julian Kwasneski of Bay Area Sound is credited on well over 100 titles spread across all genres. From the LucasArts classics such as Tie Fighter, Rebel Assault, Outlaws and Curse Of Monkey Island to other leading titles including America's Army: Rise of a Soldier, The Lord of the Rings: The Return of the King, James Bond: Everything or Nothing, Conan, Star Wars: Knights of the Old Republic, Sam and Max (Seasons 1 through 3) and Back To The Future, it's no understatement to say that Julian is a game audio industry veteran. His innovative sound design has been critically acclaimed and his production techniques continue to push the boundaries of what is possible.
Julian co-founded Bay Area Sound after leaving LucasArts in the winter of 2000. Having spent 7 years as part of the in-house audio team at LucasArts, he brings an in-house perspective that one can only gain while working day-to-day at a large game company. As a result, he is intimately familiar with all aspects of game design, from conceptualization to localization. The success of his company is a direct result of this experience and his skills have provided a solid core to game audio development at Bay Area Sound.
Additional Thanks
Our special thanks to Alicia Ning, production assistant, for helping convert the original art for the app; Robert Megone, playtester extraordinaire, for catching those bugs that we missed; and Elena Meredith, Free Spirit Publishing Publicist, who helped coordinate proof reading, approvals, and of course, publicity!