Reviews
Reviews from:
"Best For: All middle school studends and kids in upper elementary school as well. This is a group of six friends you hope your kids find in real life." More »
—Jinny Gudmundsen
Author, iPad Apps For Kids For Dummies
Editor, Computing With Kids
Columnist, USA TODAY
"Based on a series of books by Annie Fox, this graphic novel format works well as an app. The realistic dialogue rings true with tweens. By reading about how others resolve issues, kids build confidence that they too can navigate dicey social situations.
"Best For: Reading about how six diverse friends help each other can be empowering to kids; and this app may be the springboard parents need to open broader discussions about feelings with their tweens. 4.5/5" More »
—Jinny Gudmundsen, Tech with Kids

"[Real Friends] builds on the past [app] and focuses on friendships. It's hard for middle school kids to make friends and deal with the cattiness and prejudices that seem to crop up as kids enter a new school.
"As before, these graphic novels are fine in their own right, but the developers have leveraged the multimedia capabilities of the iPad...

"...My middle schooler thought ... the only downside is that not every kid in school has to read it. If every kid understood the messages in this book and app, school could be a better place where kids could focus on learning and not the external factors." More »
—Todd Bernhard, iPhone Life Magazine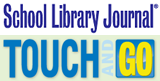 "It's a question that every young person has pondered—who are my real friends? This app, the second in the 'Middle School Confidential' series, will help young adults answer that question as they navigate the murky waters of friendships and relationships...

"Realistic dialogue is enhanced by authentic background sounds and vivid watercolor illustrations. The dialogue is used to present perspectives on how different people respond to a situation, subtly walking readers through alternative viewpoints. Matt Kindt's illustrations deftly capture the characters' emotions and draw readers deeper into the story...

"...offers an effective way to approach character development and interpersonal relationships with a difficult-to-engage population." More »

—Nicole Knott, School Library Journal (SLJ)


a must read for tweens & teens and a 'must download' for parents, educators and other concerned adults who want the young people in their lives to manage the typical struggles of adolescence just a little bit better. This series is really unique, offering something rare in the App Store; it's polished and well-crafted to the adult eye, but more importantly, teens will relate and enjoy the graphic novel format.

"...it is 'spot on' when it comes to capturing the interests of young people. The messages in these books & apps are exactly what most of us would like adolescents to understand about this time in their life, but put in a much more believable way than most of us could muster when trying to convince teens that 'real friends are people who care about you and treat you well.

"...The fictional teen characters in these novels are complex and multi-dimensional, dealing with the kinds of dilemmas that most teens will find all too familiar. Parents & educators can even learn (or be reminded) of what life is like for young people by reading & sharing this book with a young person in their life...It's fun, hip and something youth will relate to.

"...now the titles also have interactive quizzes about the content. If a 5-Star app could get better, this series just did with this additional content, especially since these interactive elements help young people integrate the lessons they are learning into their real lives.

"Overall, this is a well-developed ebook based on top-notch content that is not only educational but also a fun read. It has great messages about all the issues that make middle school one of the hardest times in life. If you work with youth or have a child in 5-8th grade in particular, share your iPad and this book with them—you'll both feel better after reading it. My highest recommendation!" More »

—Carisa Kluver, Digital Storytime
Best Kids Book Apps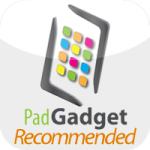 PadGadget Recommended: 5 stars! "The Middle School Confidential series of books is a big hit with the preteen age bracket. Recently, Electric Eggplant has worked to make the books available in digital format. The first book in the series, Be Confident in Who You Are was a five-star app. This sophomore release is even better than its predecessor. Is there any way to give a five-and-a-half star review?
"[Real Friends] touches on friendships and how they can help or hurt, depending on which kind they are... This book gives friendly help to middle school kids looking for some answers... There are also a few quizzes to take. Think about how you really feel and answer truthfully. If you are honest with yourself, you may learn some good advice from the results.
"Again, I found myself connecting with the content of this book on a deeper level than just what it could offer children between the ages of 11 and 14. I read myself into the pages, not just as a memory of when I was coming of age, but even relating to current friendships and how easy it is to get confused about their feelings.
"What I liked: Everything! The stories were interesting and helpful to people of any age. The art is beautiful and the sound effects fit perfectly with each page.
"What I didn't like: Nothing! It is a great book.
"To buy or not to buy: The entire Middle School Confidential series is a must-have for anyone with kids between the ages of 11 and 14." More »
—Lory Gil (@Appaholik), PadGadget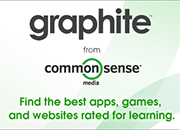 "Real teen issues are presented with respect and emotional authenticity. Characters are alternately tough yet vulnerable, admirable yet fallible... Great tool to catalyze discussion without sending kids into their shells... Great tool to approach tricky personal subjects without embarrassing anyone." More »
—Leslie Crenna, Graphite from Common Sense Media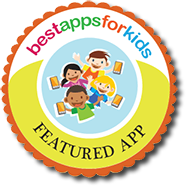 "Editor's Choice — 4.5/5 stars!Though the series has been developed for kids ages 8-14 some chapters can be used with younger children... The music and sound effects enhance the stories nicely, without being distracting. The books are more like comic books than the layout of a traditional book which I think is one more reason the books appeal to tweens and teens.

"Interactive quizzes help the reader in understanding why some choices are better than others. For example, after answering the 10 questions that make up the 'What Would You Do?' quiz, suggestions are provided on how you could possibly improve and be a better friend. This was one chapter I have used with my kids who are younger than age 8. The chapter and quiz provided a good opportunity to talk about not judging people based on their clothes, looks and so on.

"I highly recommend downloading Middle School Confidential 2: Real Friends vs. the Other Kind. It's an invaluable tool for kids, parents, teachers and counselors." More »

—Tracy Braatz, Best Apps for Kids


Crazy Excellent: 4 Heads! "Middle School Confidential 2: Real Friends vs. the Other Kind is the second book in a very cool iPad app book series concerning the typical pressures, stresses, insecurities, and other common social dilemmas faced by the tweens and early teens age group (8-14).
"Having read through the whole book, I can tell you that there isn't any outlandish Hollywood drama here, just ordinary and believable social/emotional issues surrounding a bunch of unsure middle-schoolers, but one thing they seem pretty sure of is their strong friendship bond — even when they get mad at one another or hurt each other's feelings. They seem to work things out and make thought-provoking decisions by acknowledging their own actions, talking about them, apologizing, and moving on.
"As a parent of a middle-schooler myself, I was curious to see if this book would be relatable to my own kid, so I casually asked her to read through it and give me some unbiased feedback. I was curious to see how alike or different our views would be. It turned out that we were pretty much on the same page concerning Real Friends vs. the Other Kind: we both thought it was interesting and contained worthy and useful content... she loved the graphics but they didn't quite grab me — what do I know?
"...this cool iPad book application is excellent and well written with a lot of valuable content presented by an expert accustomed to dealing with the social/emotional issues surrounding this age group. It's definitely worth checking out." More »
—Mrs. Crazy Mike, Crazy Mike's Apps

"I was given the opportunity to use [Real Friends] with some students with special needs that were aged between 9 and 13. These students had issues that come up almost every day about friendships, including boyfriend and girlfriend related issues, arguments, gossip, and being excluded. This is not uncommon with all children in this age group and children in special education units are often excluded by their peers.
"...the students and I really like the format of [the app]. The visuals were clear and in sync with classrooms today, as was a lot of the language used within the novel.
"I recommend Middle School Confidential 2: Real Friends vs. the Other Kind to parents and teachers of students in that age range. The issues raised DO happen every day in and out of the classroom, and students need to be equipped with strategies and responses in order to successfully navigate the world around them. Real Friends vs. the Other Kind provides a well-deserved place in the teacher's toolkit." More »

"I think it's pretty obvious by now that I'm enthusiastic over the Middle School Confidential (MSC) series of graphic novel apps, as I'm devoting another post to it! ...I must say, I am pleased yet again!
"Language skills such as figurative language, perspective taking, sequencing, processing, problem solving, foreshadowing, and social thinking can all be targeted with this easy to use and engaging application." More »
—Ms. Sohan, Let's Talk Speech & Language
[Review is in English and German]


"Have you ever needed a really good friend? This gorgeous graphic novel shows you how to be the friend you always wanted to have and how to distinguish real friends from 'the other kind.'
"Social interaction is something we do not necessarily learn in the classroom and it is not always easy to act like a real friend and navigate through tough social situations, even if you'd like to.

"This awesome app gives teenagers the means to deal with gossip, exclusion, and cyber-bullying and learn other crucial life skills.

"...All in all the whole app is very polished." More »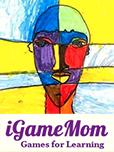 "... Just like the first app, Real friends vs. the Other Kind teaches kids the skills they need for their everyday life. It is so practical, that everyone who's gone through teenage period can relate to the characters and stories.
"Teenage years are tough. A book teaching kids how to handle everyday issues, in real life scenario and relevant language, Real friends vs. the Other Kind is a good go-to resource for kids this age, and their parents." More »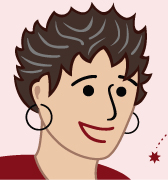 "Are adults the only ones who have to deal with 'frenemies'? Unfortunately, the skill of navigating the stormy waters of relationships is needed pretty early. [Real Friends] stands out as a resource for helping kids in their tween years work through friendships.
"...[Author] Annie Fox handles common middle-school relationship issues with wisdom and sensitivity. I especially liked the way a bit of background was revealed on one of the troubled characters—a great lesson for kids, and helps them see that if someone is behaving unkindly, there's often bigger issues lurking below the surface.
"The Middle School Confidential apps are some of the very few apps designed for teens and tweens. Luckily for them, the apps feature professional writing and artwork, appropriate themes and high-quality production values. I love where this series is headed, and I'm glad kids this age have Annie Fox and Electric Eggplant on their side. I wish all story apps for kids contained this level of thoughtful attention and mindfulness of the target audience." More »
—Brooks Jones, Sparks blog
Children's book writer/illustrator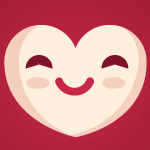 "I love Real Friends vs. the Other Kind because it deals with real life teenage problems and has fun quizzes you can share with your friends.
"I liked the characters, layout, and the feeling that you are actually there. The stories are about real life problems. The sound effects are good, especially when one of the characters is texting. It sounds just like a real phone. The characters aren't 'perfect' friends. They have problems and arguments just like real people. I really liked the quizzes because they are fun and help put what you learned in the book to use. It will be fun to share the quizzes with my friends and see how they answer the questions." More »
—Megan, 13-year-old guest reviewer, iHeartThisApp


"Why AppHipMom loves it: Focus & advice on tween friendship dilemmas
"The app... is focused on managing friendships. Having a tween myself, I can attest that this issue is huge. There's not a day that goes by where I don't hear something about why Kate* hangs around Jasmine* even though Jasmine is mean to Kate or why good friend Jennifer* chats with Jasmine even though Jasmine is not a very nice person. So many questions. Questions that I often don't have the answers to myself.
"... situations include discovering who their 'real friends' are, feeling pressure to dump friends, being worried about a friend, dating, breaking up and making new friends. Other than content and the addition of interactive quizzes, I am pleased that developer Electric Eggplant, didn't mess around with the original formula of what made [their first app] 'Be Confident in Who you Are' so fabulous in the first place—the graphic novel format, full page or frame by frame reading and enhanced sound effects that draw the reader into the story.
"Kudos to recognized teen expert and anti-bullying activist Annie Fox, M.Ed. for providing parents and kids the resources to help them work through the complicated tween years and to know that they are not in this alone." More »
*Names have been changed.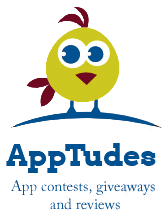 "4 Stars: Many children find the transition from child to tween to adolescent difficult. Many adults don't remember this time fondly... [Real Friends] tries to offer concrete suggestions about behavior that aim to make this confusing time in a kid's life just a bit easier.
"...The illustrations are engaging and the app's UI is seamless. Small details, such as the opening splash screen and the quiet soundtrack enhance the story and make reading it more enjoyable...
"...the app's very clear approach—complete with definite answers to otherwise confounding questions—might be a life raft for a student who doesn't feel comfortable talking to adults or even their friends about these issues." More »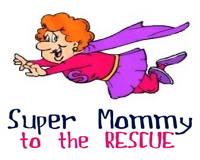 "...[Real Friends vs. The Other Kind] helps kids look at their own friendships and weigh in on what it takes to be a a real friend as well as identifying who really is not their friend... as you work through this book you see [the characters] strengthening their friendships while navigating through tough social situations.
"I was truly impressed with [this app]. I really enjoyed reading about the friendships of the kids and the choices and the decisions they had made. If you stop and think about what you went through as a kid and you see and listen to your own children, you will find that this is all very real and down to earth social situations that happen on a day to day basis.
"...I absolutely really liked the quizzes at the end of each chapter. I think that being able to identify the social situations helps them to become better friends. It also helps them evaluate their own friendships and helps them be the friend they want to have.
"I also think this is great for kids with special needs... I plan on using this with my son with autism to help him understand what real friends are.
"Excellent tool to learn about friendships and I highly recommend this." More »
—Stacie Lewin, Super Mommy to the Rescue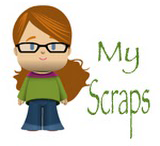 "If you have kids. . .you know about helping them navigate friendships. It starts from those first playdates, where you instruct them to ONLY drink from their cup, and that magic word, "share". As your kids get older, their issues with friendships get more complicated. . .once you reach middle school and your kids are tweens and early-teens...issues can reach epic proportions. And the scary part is that you may not even realize what's going on, as your kids strive for more privacy and independence.
"We recently had the opportunity to review Real Friends vs. the Other Kind, the much anticipated sequel to Electric Eggplant's break-out graphic novel app Be Confident in Who You Are.
"[My 5th grade son] Ryan said he thought the App was very helpful. He said he is going through some of the same problems as the kids in the story. He liked the 'What Would a Real Friend Do?' quiz—and was proud that he answered the questions correctly. As a parent, I see the value in the lines of communication it opened between us. I didn't know he was experiencing some of the issues from the story...now I do and I can help him navigate the tricky waters of adolescent friendships.
"...As with the first [app], the graphics are incredibly appealing, while the characters pull you into their story. As the mom of a soon-to-be-Middle-Schooler, I am thrilled with this series. I love the voices of the kids in the story—they are 'real kids' and completely relate-able." More »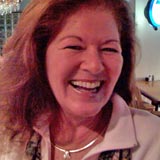 "Real Friends is a fantastic book app for our middle school kids or those preparing to enter middle school. This can be a time that is filled with social pressures and the need to fit in. It demonstrates clearly the hurdles that kids encounter and suggest great ways to overcome them.
I wish these were available when my kids were in school... I was a PTA president and felt strong about the need to help our 5th graders prepare. The most I had was to put together a series of self esteem sessions for them. Now we have these wonderful gifts so easily shared with our kids, parents, caretakers and teachers! I am so grateful!
"This app is a great addition to your kid's toolbox for life!" More »
—Mary Buchanan, BestAppsForKids.org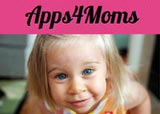 "Real Friends vs. The Other Kind is a brilliant comic-book style app that brings realness to a world blaring with fake, by focusing on how your child can both be and have a trustworthy and caring friend...
"Just like Book 1, this app emulates and excels at sharing stories of relatable middle school students as they face issues in everyday life. [The app] presents these issues in a language that is real and relevant to kids today. It's not preachy; the kids go through problems in relationships, and come out of them able to share advice that is perfectly understandable, and will certainly impact your child. This app helps to develop your child to be the influencer of his or her peers vs. being susceptible to bad influence...
"Whether your kids are in middle school or still in diapers, you'll find great benefit in the value of the information and advice in the app. Real Friends vs. The Other Kind equips kids with the knowledge of how to be a great friend, and advice on how to influence others to mirror that behavior. This app is certainly a game-changer." More »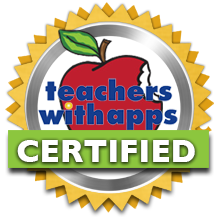 "Middle School Confidential 2: Real Friends vs. the Other Kind is a powerful tool to help tweens with the onslaught of issues they deal with on an every day basis... What behaviors children learn during adolescence are vital to the adult they will become. Since teachers do so much of this type of social work in school now-a-days, this resource should be available to every teacher, counselor and administrator, who spend their days with kids aged 10 through high school.
"...Two girls who spent time with this app... had never seen this app and they were mesmerized. Some of the comments I overheard were, 'Really fun to read.' and 'Makes you a better person.' They both voiced enthusiasm over the quiz and liked this feature, especially the difficulty of the questions. They paused often before selecting the appropriate answer. "Hard decisions!" they told me as they went on to the next chapter. I really don't think you can experience the magnitude and power of this app without having an adolescent next to you. This is pertinent content that should be shared globally." More »
—Anne Rachel, Teachers with Apps


"Middle School Confidential is back with a follow up to their fantastic first app, Be Confident in Who You Are. This time around the iPad app-graphic novel tackles friendships—Real Friends vs. the Other Kind. The graphic novel was written by Annie Fox, illustrated by Matt Kindt and is targeted towards 11-14 year olds. The novel has eight chapters and each takes a look at friendship from a middle schooler's perspective. Chapter titles include Friendship Dilemmas, Worried About a Friend, So Called Friends, Let's Go Out and more. Middle School Confidential presents a story as an interactive comic book. Readers can choose to read the page like a comic strip or they can double tap on a frame and zoom in for more detail and extra sounds.
"Scattered throughout the graphic novel readers will find extra touches that will draw them in and get them thinking. These include quizzes, tips and quotes all designed to help middle schoolers think and navigate the tricky waters of friendships. I took the quizzes myself and they really do make you think. As the parent of a twelve year old I'm grateful for resources like this that don't talk down to her age group. It's a tricky age and I appreciate the fact that I can give my daughter a tool which will provide her with empowerment and positive solutions to some of the problems she's facing. Thank you Middle School Confidential, keep them coming!" More »
—Heather Leister, The iPhone Mom


"If you enjoyed the first app in the series, Be Confident in Who You Are, you will not be disappointed. In fact, you are in for a treat... Real Friends offers all of the appeal of a graphic novel plus the added digital features that can not help but make reading pleasurable for children ages 8-14.
"...I shared this app first with my eleven-year-old daughter, who will be starting middle school next fall. I enjoyed glancing at her as she read it (trying not to be too obvious, of course). She read it through, beginning to end, without pause. The story really seemed to interest her. She told me 'it's really good!'.
"I share my daughters' enthusiasm for Real Friends. As a former middle school drama teacher and a parent to teens and tweens, I am very familiar with all of the 'drama' associated with social relationships during the middle school years... In fact, I can't think of anything more important to teens than their relationships with other teens. In Real Friends vs. the Other Kind, Annie Fox does a wonderful job of creating believable characters and situations that middle schoolers can relate to, as well as offering appropriate strategies for coping with many of the difficult and awkward relationship challenges that many teens face... I especially love the natural way in which the characters in the story model the language and skills necessary to handle many of the difficult situations middle school students encounter in relationships. Real Friends is an app that will not only entertain and encourage reading, but it will also challenge teens to reflect upon their relationships and think critically about what it means to be a true friend." More »
—Mindy Douglas, Software Smoothie


"With its untraditional way of reading a chapter book, as it is presented in a comic book format, youngsters from late elementary to middle school will be able to make personal connections. These connections will be made as they follow the trials and tribulations of characters: Chris, Michelle, Mateo, Jen, Jack, Abby and the newest addition to the clan, Monique. Whether you are a boy or a girl between the ages of 10-14, you can be certain that you will be faced with such issues as: bullying, put downs, friendships of all kinds and many doubts of how you fit into their social group.
"...I wish such a product was at my disposal as I struggled through my 'tween' years. Regardless, as the technology specialist to children just entering into those precious years and as a parent that will one day have a son questioning his confidence and his friendships, this series will certainly come in handy. In a very user friendly manner, users will have access to 8 non-threatening chapters that will spark connections, communication and a sense of ease... As a parent, counselor or educator, navigate at your own pace and integrate chapters that work for those students you work with. The social piece of growing up and fitting in is hard enough, luckily Annie Fox has been working with children for over 30 years and her experiences for supporting you certainly shine through in her hardcover and book apps across all devices.
"Applicable2U gives Middle School Confidential 2: Real Friends vs. the Other Kind two thumbs up! This is a series not to be missed." More »
—Andrea Gardner, Applicable2U
Elementary and middle school teacher and certified Smartboard trainer
"The Real Friends vs. the Other Kind app claims a unique place among the best graphic novels available on the iPad and is an amazing adaptation of the mega-popular Middle School Confidential series of books by Annie Fox. With the swipe or tap of a finger, you can easily turn pages, zoom in to individual panels all while you take in the theatre—like music and sound effects. Who needs to pay $8 for a movie ticket, when you have the drama of middle school right in your hand?"
—Lori Calabrese, Award-winning author of The Bug that Plagued the Entire Third Grade, and National Children's Books Examiner for Examiner.com

"This first book has been a great hit amongst children, parents and educators. ... though it might seem like it belongs ... in a counselors office or one that is required *only* by troubled children, [the content] surprisingly is universal. ... The content in these books have been kept very simple and the pictures help accentuate the scenarios in an easy to understand manner.
"Tablets are becoming very common and this is one app that is recommended as a must have for many, we can spend $0.99 to $4.99 on some angry animal game or other, this might not be as entertaining as reading the latest comic from Marvel or DC and see the exploits of Spiderman or other super heroes but then at the end of the day, those comics lead us into the imaginary world, despite kids identifying with a superhero or two. However when faced with reality, it is difficult to deal with things, these later can develop into physiological issues. I cannot say that reading this graphic novel will resolve all said issues, but it is definitely a self-help/educational type book in an easy to understand format." More »